Show filters
Long Reach Trucks and Cranes for Sale
Most popular in New York City, the long reach knuckleboom truck is used to lift materials in to and on top of buildings.
2 results matching your criterias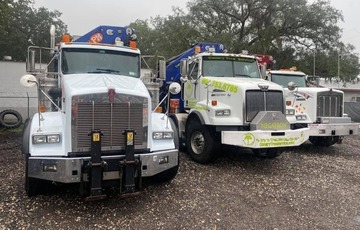 PM100 Grapplesaw Truck (Kenworth)
Location
Jacksonville, FL, USA
Max Lift Capacity
16,701 kg
2015 Kenworth twin steer with a PM 100(BIK TC-126) knuckleboom crane w/ Mecanil SG280 grapplesaw. The crane has a tip height of 126 feet w/ the manual extension for the grapplesaw. The Mecanil SG28...
PM210 SP
Max Lift Capacity
17,649 kg
2017 Western Star 4800 Sloped Nose with Detroit Diesel / Easton Ultra Shift automatic. 2017 PM21008 SP Knuckleboom 8 + 6 +2. Dealer serviced and recent annual inspection from November 2020. Appr...