Show filters
Tree Removal Truck (Non Grapplesaw)
3 results matching your criterias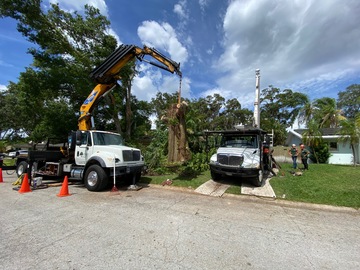 Effer 550 6s + 4s
Location
Palm Harbor, FL, USA
1,400 lbs @ 98 ft 7 in
Horizontal
Max Lift Capacity
36,155 lbs
Crane was recently inspected and is ready to go to work. We are selling because we are looking to upgrade to a bigger crane. Its too bad we will lose the short chases and maneuverability of this ...
Custom Arborist Grapple Saw Truck
Location
3599 Francis Scott Key Highway, Taneytown, MD, USA
2,400 lbs @ 113 ft 0 in
Horizontal
Max Lift Capacity
66,200 lbs
T880 Twin Steer w/40K front 46K rear suspension on air 13,500 steerable pusher axle X15 Cummins 625 HP w/1850 torque Loaded interior PK110-SH F PJ170E rear mounted 116' of vertical boom exte...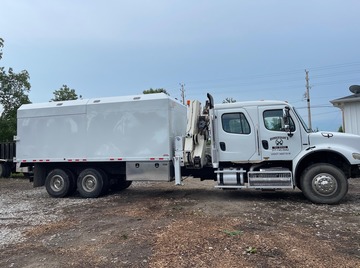 2008 Freightliner M2 w/ New 20 ft chip box - National Knuckleboom
0 lbs @ 0 ft 0 in
Horizontal