Show filters
Wallboard Trucks and Cranes for Sale
Also called a sheetrock or drywall crane, these cranes are designed for the high demands of the wallboard industry. The wallboard truck crane is the safest and most efficient way to deliver sheetrock to the job site. Wallboard cranes come in numerous sizes from just a few stories to over ten stories of reach. Top seat and radio remote controls offer safe, smooth and quick operation. The over the deck boom stowage configuration allows you to stack product and maximize deck space.
3 results matching your criterias
Palfinger PW 350 Grapple saw Truck
Location
Fanwood, NJ, USA
Lifts
2,665 lbs @ 49 ft 6 in
Max Lift Capacity
7,250 lbs
1999 Western Star, with Mecanil SG220 grapple saw. The grapplesaw has only been used a few times. No damage. 60ft boom, and Sheetrock fork. Loader has top seat controls. Videos and other informa...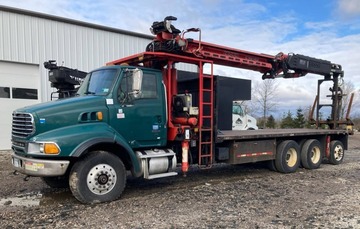 Fassi F390SE.24 Drywall/Grapplesaw Truck
Lifts
1,520 lbs @ 78 ft 11 in
Max Lift Capacity
7,500 lbs
2005 sterling 165,000 miles 20 front 46 rears 13.2 tag. 10 speed mbe 4000 450hp. Crane comes with a new remote controller. Does not include a grapplesaw. A new Mecanil SG220 can be added for ...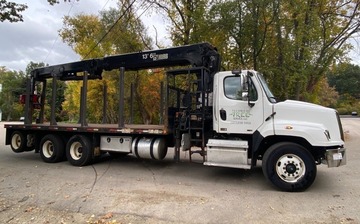 Freightliner SD114 w Hiab 435
Location
Manchester, NH, USA
Lifts
1,760 lbs @ 76 ft 1 in
Max Lift Capacity
8,150 lbs
Hiab 435k w 88 ft of vertical reach w Mecanil sg220 grapplesaw.